Wolf whistling at London Fashion Week
Introduction
My first ever London Fashion Week was an overall pleasant experience. In this blog, I will be documenting my experience of the event. It is unfortunate that you witness unprofessional behaviour in your workplace, before I go there, I want to take you through my first experience of London Fashion Week.
London Fashion week
LFW is an engine designed to give maximum exposure to designers in the UK for a focal period of a week. This year the events took place from 18th - 22nd Feb 2022 across various venues in London. Typically my only exposure to this event is through other models and photographers' Insta stories, but this year I decided to explore it myself.
I attended London Fashion Live, hosted in the Kia Oval cricket ground in Kennington on Saturday with a press pass. Essentially this allowed me to attend as a blogger and gave me slightly more access than those who purchased a ticket (I got to arrive 1 hour early).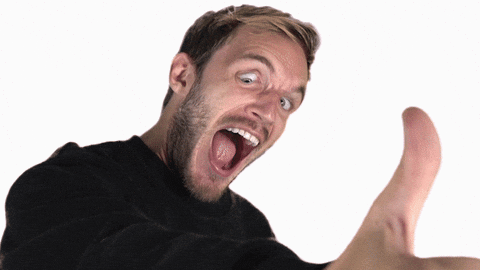 As the press, there are levels within the industry. What this meant were others were treated more favourably and given earlier access before the lower tier of the press who had to wait in the cold until 5 pm. The question looming was, is the wait going to be worth it?
First impressions
Positives
This event appeared to be well organised

People knew what their roles were

It started on time

the venue used was well established in the community

The event was well attended
Negatives
We struggled to hear the announcements

The path of the snake runway meant that models had to stop in order to allow other models access to pose

Not enough attention to detail (for designers)
Key moments
Unhidden
"Socially responsible adaptive fashion. Size inclusive, body inclusive, customisable and made to order." (Victoria's description). One of the things I like about unhidden is the decision to go against the grain and produce a line that is accessible. Quite often fashion brands chase celebrities (who generally have no impairments that are obvious) as the traction brings them money via the media influence they have. This designer opted to go a different route and make clothing more accessible.
One of the challenges in designing clothes that are accessible is the fact that they need to be tailored to that individual. This takes more time and more resources than generic fashion which can design for a particular body type. Here are some of the outfits.
This model stuck out to me due to the way she did not let her wheelchair restrict her, she positioned herself with enthusiasm and was clearly enjoying her time on the catwalk. The red dress she wore allowed her tubes to be connected but kept her looking stylish. I could imagine this outfit worn to an evening out.
This model also stood out due to the strong eye contact and presence he brought to the table. I observed the piece he wore allowed him to control his chair with his toes. My only criticism for the outfit is that to me I could not discern a particular style. I think, more creativity could have gone a long way. I critique not to pull down, but just to promote further growth.
This piece seemed like something to wear for a formal city job. It was very clean, simple but professional. The model did very well to compose herself and was very aware of the cameras (loving the engagement). Unfortunately, I did not have the time to speak with the first group of models as they only did one round and I was not able to catch up with the models after the show. It would have been nice to get a wider range of perspectives.
Chenchen
This designer was a favourite for many of the people I spoke to. I would describe her style as very clean, consistent and iconically black and white. It felt to me like a fusion between formal Japanese and western design. Her lineup is all about sustainability and quality. Chenchen pride themselves on working to provide minimal wastage and obtain their materials from sustainable sources.
One thing that made her show stand out was the use of props. During her set, she instructed a model to pop a balloon that contained smaller helium balloons. This was an effective way to be remembered (be it good or bad) as you could easily say the line with the balloon popper. To be honest, I missed the first pop, but when they came round again, I was ready.
As a result of the popped balloons, we had a problem. All our photos would need the debris taken away. As a result, myself and later Michael was tasked with clearing the mess to the delight of the spectators and press. I honestly thought I would be escorted swiftly off the premises.
This jumpsuit also stood out to me. It is a bit daring personally, a few more layers could definitely work well as an outfit. I think this was one of my better photos of the night. I was closer to the prime position and was able to get close to the desired shot to make me look like a proper LFW photographer.
M Collection by St Tropez
Mia Lucas also known as Una St Tropez is a bag designer based in Sant Tropez. The line she brought out was her "M collection" which also prides itself on sustainability. Can I confess? I did not know her collection was the bags until afterwards unfortunately we could not hear anything announced due to the PA system used.
I don't think I have anything useful to contribute towards the bags, it really isn't my area of expertise. My wife stated the bag that stuck out the most was this one due to the colour contrasts. In general, she thought the line was nothing special but was decent. I think with bags and any fashion it depends on the individual. It would be nice to hear what your thoughts are?
I personally like the styling for this one. The models were all in black and had golden chains as accessories. I presume the models were meant to in a way look like bags themselves (I hope that makes sense). The hats and the glasses fitted with the vibe they were trying to convey. The music and the energy they brought to this set went well. I do think the dresses should have been more premium to match the bags which look high fashion.
Observations
The models
An issue I had with the models was the lack of consistency. I could tell that there was a mixture between the trained models and amateur ones. Some models would know how to walk, and others would clearly be out of their element. Models that cannot catwalk will lower your reputation as the impression the designers give off is the only chance to impress the influential audience.
I noted some models were not aware that they needed to engage the photographers. In this case, it meant giving them time to get their shot, looking in the general directions so that you make the most of the resources that are there to get the best image possible. I am certain one of the models did not want to be there. They spent the least time with each range posing for photos. Another model was going so fast we were literally saying "slow down!"
There were some excellent models who were confident, knew their purpose and did a great job. There were also a diverse selection of models, different abilities, age ranges however no true "plus-sized models". Some of the models did look uncomfortable, it was explained to me afterwards that due to the storm all the MUAs did not make it and some models had to improvise. It was also confirmed that the models felt they looked like trash due to the make-up some of them had on.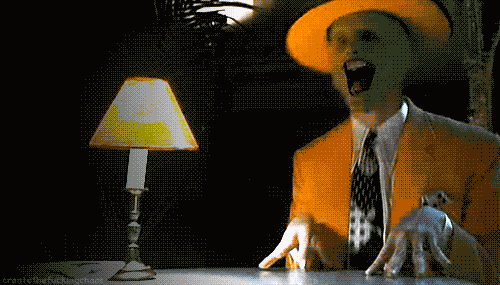 The wolf-whistling
Unfortunately, a female photographer was consistently inappropriate toward "attractive" male models. Each time certain men came, she made inappropriate comments about their attractiveness. As a photographer amateur or professional, your conduct needs to be on point as the industry talks but also it is a matter of respect. I could also tell that the male models were displeased with the comments. I reminded the culprit about the "#metoo" movement but she continued intermittently. Lucky for the wolf whistler, my friends said I shouldn't completely reveal her identity.
The clothes (Tabius insert)
I learned from Tabius the following
"A name brand does not bring you style!"

The designer needs to know how to correctly style their models. They have to bring their "A-game".

Each model needs to be checked, things like fraying, safety pins and poor finishing should not be on the runway

"Shoes were trash", now in this point, I must admit some of the models had terrible footwear, one almost broke their ankle due to the poor fit of it

Designers need to pay attention to fabric, accessories and design.
He was telling his truth, but here is a clear example of what he was referring to. You can see the execution is not quite there. No disrespect intended to the model, she can only wear what they give her regardless of the state it is in. I could not see all the things he mentioned due to the distance, but if I was a buyer I would likewise be concerned if presented with something not complete. I did manage to speak to some of the models and they did tell me things were rushed, but I think we can all agree things could have been better.
Who I met
Tabius
Tobias is from Atlanta and is officially retired at 59 (such a blessing). a former Delta airlines host and now curates Art in London Oxford Street. He said some interesting things, one of which I can say is his love of the beaches in Ibiza. I explained to him that was interesting, as Ibiza to me make me think of teenagers from the UK on their first unsupervised trip causing mayhem.
Tabius is direct, he pays careful attention to detail. He was able to teach me a lot regarding standards as well as hopefully opening a door of opportunity.
Ellie
Ellie was another blessing. She owns the "Chic style collective" which is a beauty, lifestyle and fashion magazine aimed at ladies from 17-40 years of age. She explained to me that she attends the shows in order to gain insider content from the fashion brands and sometimes needs to attend 6 shows in one day (thus has to be on point with her organisation). It was really amazing talking to someone who is schooled in this field as I came in with a fresh pair of eyes and hearing a voice of knowledge was very useful. Speaking to Ellie, I know she enjoyed the Chenchen range as did many I spoke to.
Michael
Michael was the man, he was so friendly and gave me lifesaving advice regarding what I needed to be prepared for. He even offered himself as a model to make sure I had my settings correctly. As a fresh face coming into fashion week, it was a great wind of fresh air to see people as warming as him. So guys please check him out he is a fab wedding